Semi-Permanent Make-up / Microblading by Anu
One of my passions in life is to create permanent makeup treatments for eyebrows, eyes and lips. No one treatment I perform is ever the same and are as individual as each and every one of my clients. Each one of my clients has different facial features, structure, and skin tone, which all influence the treatment in different ways.
I am an artist and will always create a bespoke treatment result to suit the individual. Eyebrow treatments are a perfect example of this; I use a range of techniques from 3D hair strokes to powder effect and misting to create a natural brow to suit the client.
Everyone is different when it comes to the end result. I will always create a natural, flattering look for the clients who desire something very subtle, but others may want a more pronounced look. You will be able to discuss this thoroughly at your consultation.
Click here to see the full range of treatments and their prices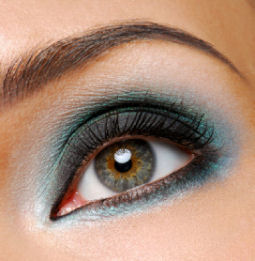 It's about feeling good. Not just looking good. Whether it's just a lively red lipstick or a lick of mascara, makeup boosts confidence. The benefit of Semi permanent makeup is that it is accurate & lasts!
Many people who have has chemotherapy are now turning to Semi permanent makeup. Indeed with alopecia or any kind of hair loss. This is the time to define eyes. There is no more important time to be confident. With sight loss or deterioration of eye sight it is particularly frustrating to apply Eyeliner .. and having permanent makeup certainly makes life a whole lot easier in the morning!
Eyebrows
Over the years most eyebrows become patchy and thin due to ill health or over plucking, or they simply deteriorate with age. However, we don't have to accept this; with semi permanent Make-up we can create the appearance of a natural, soft Pencilled brow, a hair simulation effect or a more glamorous brow. It really is your choice.
Anu's eyebrow treatment is perfect for people with little or no eyebrows and those with scars. You can choose from a soft powdered effect or a natural hair stroke effect depending on the look you would like to create. Anu has unique ways of defining eyebrows to suite the facial structure and well known for shaping beautiful eyebrows in Northamptonshire whether with wax, threading, Highly Defined Eyebrows or permanent make up.
Eyes liner
This treatment is suitable for anyone that wants to enhance their eye shape, size and colour. It is great for athletic types and who wears contact lenses. Lash enhancements, with soft shading or tiny dots between the lashes, give the appearance of thicker looking lashes and giving definition to the eye. For a more make-up look you can choose from soft shaded or pearl eyeliner to a dramatic Latino liner.
Lips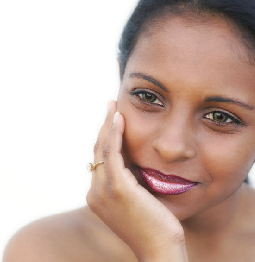 Can be applied more boldly for a more glamorous look. If you want to boost the lip with natural colour and fullness, then a blush treatment is recommended as this will provide a subtle, fuller, and more youthful glow to what was previously uneven and colourless.
This treatment is ideal for those who uneven lip shape, loss of colour and always wear lipstick. It also helps retain the shape of the lips to help combat the signs of ageing.
Small lips can be made to look fuller and more youthful. You'll be able to choose from a lip contour with a define blend lip blush or defined lip liner as well as full lip colour for a more made-up look.
THE CONSULTATION
The first part of the process is a consultation. Anu will talk with you in great detail about the look you are trying to achieve and what we might recommend to you. This is very much a two-way conversation. We listen, we respond, we advise.  Once we have an idea of the look you are aiming for, we draw the brows, lip or eyeliner on with a makeup pencil. These can be drawn on and adjusted 50 times if necessary! We will never begin the tattoo process until you are completely happy with what they are going to look like.
THE TREATMENT
Using a specialist facial tattooing machine, which works at a much lower frequency than a standard tattoo machine, we gently apply pigment to the skin using very fine needles.  The sensation is that of an electric toothbrush being held against your skin – you feel the vibrations but you should not feel any discomfort. We will always work with you at this stage, giving you breaks if you need them. The process normally takes about one hour, but it varies from person to person depending on your individual requirements. Immediately after a treatment you should expect the area to look 40-50% darker than the colour you have chosen in consultation. This will start to fade after 3-4 days.
THE RETOUCH
A second appointment is needed 4-12 weeks after your first treatment. This is to add more pigment to the brow area. This is because as the area is healing, some parts may not 'hold' as well as others and you may have a few patches that need more colour. This is completely normal and everyone heals differently. Whatever the case, we advise you always come back to clinic for your retouch.
To Book Now Contact Us