Facial Peels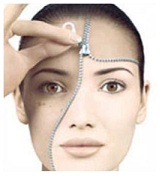 We offer two types of peels:
Dimond-Peel Dermabrasion
Derma Peels
Diamond Peel Dermabrasion
Flawless skin use to be a privilege reserved for the rich and famous, but not anymore. Diamond Peel Dermabrasion by NaturaPeel is changing the skin of beauty. 

Using hundreds of tiny diamonds, this gentle treatment removes layers of dead skin cells from all areas of your body. Elastin and Collagen fibres are simultaneously stimulated by a controlled suction method to encourage cellular renewal, resulting in visibly smoother, softer, firmer and more radiantly youthful skin even after just one treatment. However, a course of treatments are often recommended to achieve maximum results.

Using several different sizes and grains of diamond encrusted heads and specially selected combinations to best suit your skin, this treatment will target all types of skin irregularities all over your body and face. These include, fine lines and wrinkles (including delicate areas around the eyes), sun damaged, uneven and thickened skin, pigmentation, acne scarring, enlarged pores, dull and/or congested skin and stretch mark reduction.
Prices start from £40 - £68
DermaPeel
Derma peel is the first medium-depth (papillary dermis)Cosmeceutical peeling treatment for beauty institutes and Medical-aesthetic clinics.With intense it exfoliates the skin in depth. Your skin is immediately smoother and brighter after the first session. Using a mix of Enzyme and 40% Glycolic, which change the Ph of the skin, brings about natural exfoliation. This is a medium strength peel, to give quick exfoliating and brightening effects to the skin. Using a specialized gel mask we restore the skin to it's original Ph balance.
What is derma peel good for?
For all skin types
Prematurely ageing skin
Skin with spots
Acne / acne scar
Fine expression lines
Micro Scars
Rough skin, scaly patches
Sun damaged skin
Why choose derma peel?
it's painless
Non-invasive
No burns
No recovery period
Rapid treatment ( less than 1 hour)
Immediate long last results comparable to those of a dermal aesthetic center.
Enhances the result of other cosmetic as a continuation of the treatment
DERMA PEEL Treatment
£65 or buy 5 and get one free
DERMA PEEL ADVANCE with Electroporation (miso therapy)
With Clear Balance Advance
This peel addresses pores so they are spotless and reduced in size. Then polishes so the skin is amazing to touch. Behind the most luminous complexions, DermaPeel is the all-round rejuvenator that corrects discolouration, uneven skintone, texture, scarring and lines without harshness. Afterwards, skin looks so refreshed and renewed, it's hard to believe it had ever hit a rough patch.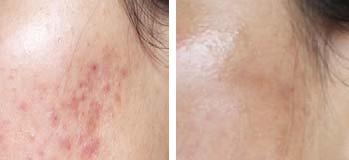 UrbanWhite Skin Lightening:
URBAN WHITE is part of a new generation of skin lightening treatments that act directly in the heart of color producing cells, the biological de-pigmenting agents.
These innovative agents can reprogram the behaviour of color producing cells, reducing both their basal and induced activity. Its action mechanism reduces colour producing cells activity, by modifying the expression of the genes controlling their functions.
URBAN WHITE combines biological de-pigmenting agents with new non-biological de pigmenting agents.
URBAN WHITE associates a patented alpha-hydroxide release system, AHCs, for sustained exfoliation without irritation.
£95 1hrs 15mins or 3 treatments for £250